"Bring the festival dance stage to your speakers by grabbing three FREE tracks from Issi Noho's latest psychedelic electronica releases..."
Now you can download three of our latest tracks for free!
Listen to what others have to say about Issi Noho: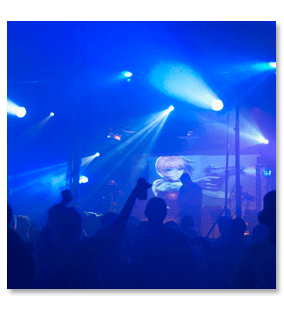 MikeWhitePresents (London) -
Settle down with some of the best music around to enjoy as the sun flees to the horizon. Thanks for helping us kickstart the weekend!
Steve Morin (Boston) -
There is so much going on in these gems! Can't stop my feet from stomping!
Slam Horse (Illinois) -
Awesome music! Wonderful creativity and musical energy!

We're a "psychedelic electronica" duo from the UK - our music tends to be a blend of hard edged, evolving rhythms, ambient melodies, and twisted soundscapes...think along the lines of Pink Floyd meets The Chemical Brothers. Our live shows combine our electronic set up with rock guitars and additional percussion (as well as the compulsory lasers, and bespoke visuals). Our latest album includes a mixture of studio and live tracks as well as a 'bonus' non-stop 60 minute guest DJ mix of all the tracks.
For a limited time we're giving away three free singles from our latest album and EP. Just enter your name and email address on the right hand side of the page (or below if you're viewing this on a mobile) and you will be immediately sent the download link to the free tracks.
So enter your name & email address now, load up your mp3 player, and you're good to go. As MikeWhitePresents says, it'll kickstart your weekend...and we think it will too, even if it's a Tuesday!
Nick & Neil (Issi Noho)